L- Litters
We have puppys! Born 5. October 2011!
Two red females, four males in red and blue!
Puppys: Leticia, Life is Wonderful, Lestat, Lysander, Lizard King, Leander
Bitch "ÖCH, ÖJCH Ayers Dilly Dally Red" (Emily)
ÖJCH Frederick the One vom Teufelsjoch "Fred"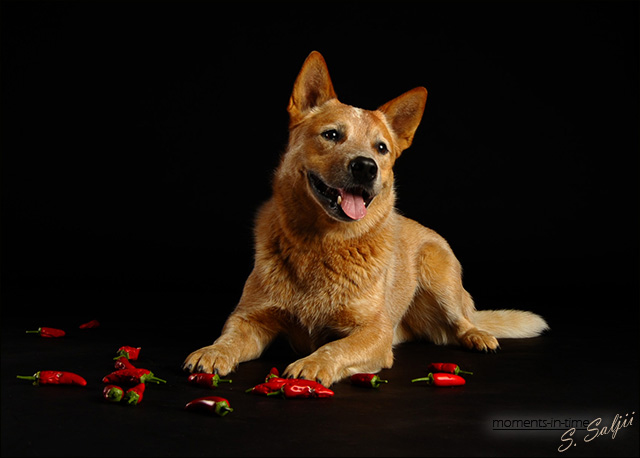 Since I had only one big litters with Byron, I decided for Emily Frederick. Since Emily is very intensiv red and Byron is very heavily pigmented, I have some concerns that the red of the puppies will be not correct. Frederick is a dream of a dog very sociable and friendly, with very high quality. I combine proven again,Landmaster, Pavesi and Turrella. Since Emily is from linebreeding, I decided to Frederick for an outcross mating. Even in these past litters lines has proven to be very great, there were beautiful dogs with good health and character tests. Both dogs have very typecal heads, excellent conformation and a dream of nature.

Emily's pedigree is very interesting, it is the first dog from this mating in the breeding, a very promising her brother lives in the Netherlands. Emily was a contribution to import new lines to bring in our narrow gene pool.




All puppies from the litter will be obligatory PRA A or B.
Litter control on 09.12.2011, all pups have a correct puppy bite, both tentikles by males are descended, not a puppy has a defect, just missing Leticia by birth difficulties, a part of the tail.

BEAR test on 19.12.2011, all puppies are bilateral hearing, except Leticia is left deaf.

Leticia lives in Bonn and has become the successor of ACd female Daisy

Life is living with Felicitas in Switzerland

Lestat lives with Sylvia in Baden near Vienna and has already started his show carrier

Lysander will take off soon

Lizard King lives with my vet entirely in Petra close to me

Leander lived with Markus in Kärnten, and accompanied him in his work as a blacksmith
Here you will find the
Pedigree
of this mating.
If you are interested in a puppy from this litter please contact me as soon as possible because there are already reservations.
email: info(at)teufelsjoch(dot)at

Phone: 83 290 +43/676/39