G-litters data
| | |
| --- | --- |
| Wurftag: | 1. April 2010 |
| Rüde: | "Austman`s Special Agent"" (Gibbs) |
| Hündin: | "ÖJCH Biene return vom Teufelsjoch" (Biene) |
| Welpen: | Genesis, Gawain-Hopi, Garibaldi, Ghandi, Gomez, Galaxia, Ginger, Grace |
Male
Gibbs
(Austman`s Specilal Agent)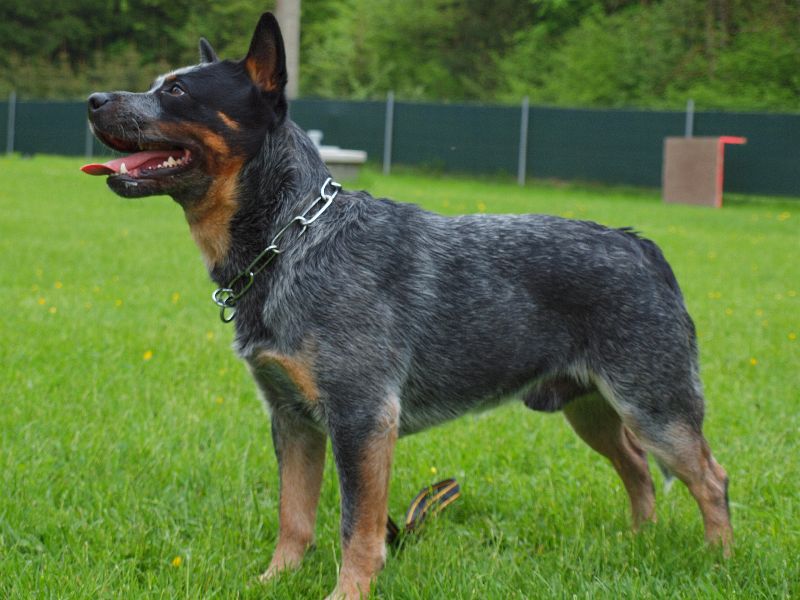 Female
Biene
(Biene return vom Teufelsjoch)
On 1
April brought our blue breeding female bee eight puppies to the world, there are five males and three females, the birth was quick and without problems.


While this is a Teufelsjochwurf, but the puppies were born at Dagmar am Attersee and will grow up there as well, since bee is her bitch.


This will be the first litter of our UK import male "Gibbs".

Gibbs is the only son of BISS / RBISS.
AM.
& UK.
Champion Austmans's Ground Control "Nasa" in Europe outside of England.
NASA is one of the most successful male ever in the show ring and is located in the U.S., where he now lives, already in second place of the exhibition list.
Gibbs is a male with a huge amount of work characteristics, high quality show with a fabulous pedigree and a fantastic character.


We hope to return very high quality puppy, how do I combine very successfully in previous litters, the Landmaster and Pavesilinie, this time with a very high Pavesiblood.


All puppies from this combination will obligate PRA A.
Final inspection:
All puppies are healthy and without defects. All have a correct scissors bite, and with all males both testes descended.

BEAR test :
Test was done in the hospital with Dr. Mitter Treffinger Biberauer. All 8 puppies are bilateral hearing!

Pedigree G-litters