Blue
Female "Öst. Champion Goolgowi Blue Cidabro " (Blue)
(Sire Windwarrior's Flying Force x Dam Zeecidabro des Poenjaap)

Blue is born 23. September 2004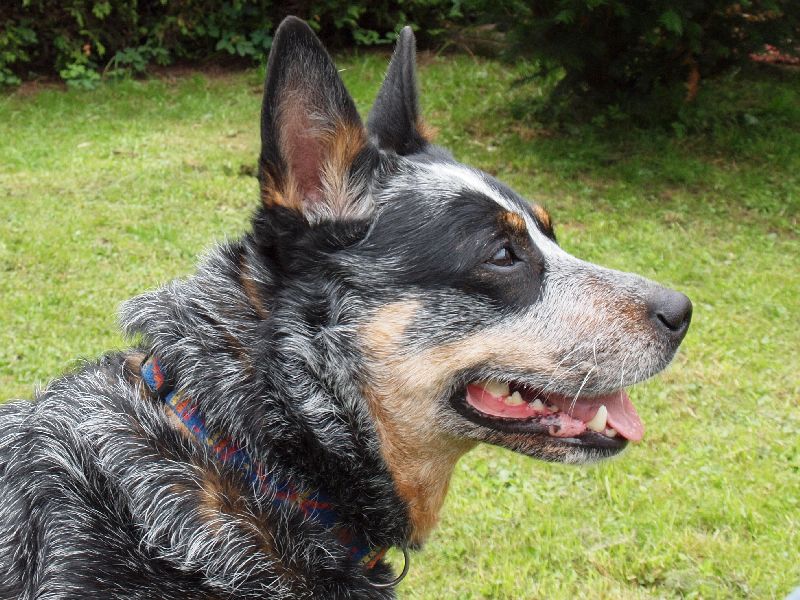 Austrian Champion Austrian Veteran Champion
Showresult V1
PRA prcd B
HD A
ED 0/0
BEAR tested bilateral hearing
full correct sissorebite
eyes free
Here you see the
Showresults
from Blue.
Blue is out of the kennel Cidabro "by Andrea Dankova.

Blue accompanied us since the 13th
January 2007.

Her parents Wind Warriors Flying Force and the Zeecidabro Poenjaap - that are both international champions.


I saw Blue and knew right away this is the addition to our pack.
Blue is a sweet, friendly, very bright girl, the all day program would like.
Fay and Blue are the best friends and like to play together.


May 2010
Blue is now retired it since 11
May neutered.
Blue is the mother of our A, C and F litter, and she had a litter in the kennel Cidabro.


Blue is the mother of 26 puppies, 23 puppies we have raised and it was not a puppy a defect that is not to be surpassed result of a breeding female.
Blues descendants are also characterized by extreme show quality, excellent health tests and very good working properties.


Thanks Blue for this great breed and enjoy your pension still quite long by my side
Blue ends her show

career

with Austrian Verteran Champion
!
Blue died on 27. July.2015 an chancer.
More fotos from Blue in the
Galerie
.
Here you see the pedigree from Blue