F-Litter data
| | |
| --- | --- |
| Date of birth: | 15. January 2010 |
| Male: | "VALLEY OF THE WIND'S A BIT OF SOUL" (Kirk) |
| Female: | "ÖCH GOOLGOWI BLU CIDABRO" (Blue) |
| Puppies: | Friday, Fini, Fiona Red Chili, Floyd the blue Wall, Frederick the one, Feebee, Flying Amy, Freckled Blue Velvet. |
Male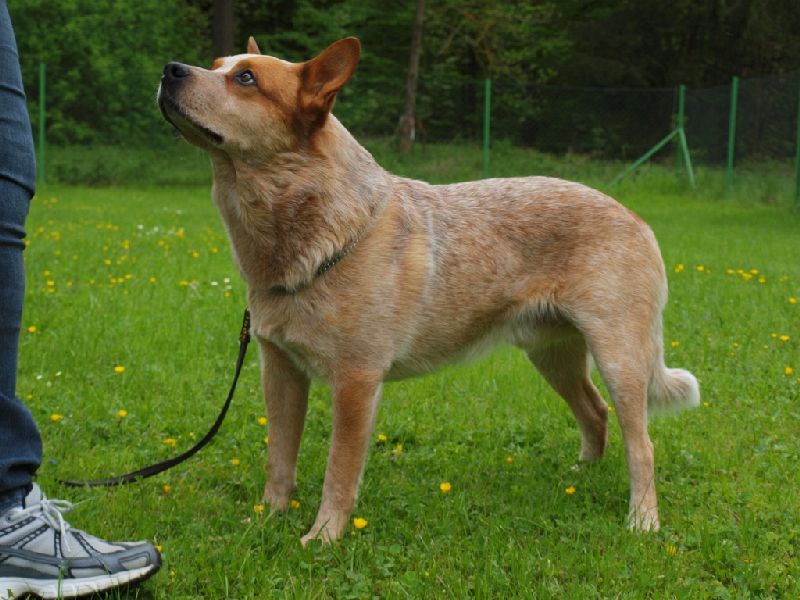 Kirk
(Sire Austman`s Real Riot x Dam Landmaster look like Angel)
Bitch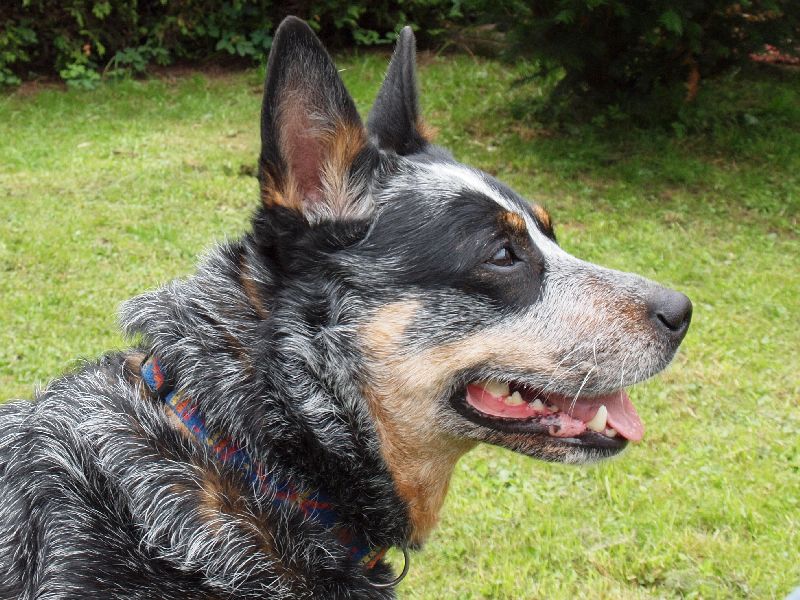 Blue
(Sire Flying Warrior Wind Force x Dam Zeecidabro of Poenjaap)
On 15 January 2010 the F-litter of Kirk and Blue was born.
Blue threw 4 males and 5 females in red and blue, 3 have body spots.
Dog No. 6 was blue with 180g unfortunately too small and unfortunately died one day after birth. The birth was without difficulies and for the number of puppies quickly.
The combination of Blue x Kirk was a big wish of mine. Donka Kirk is like a combination of a Master x Pavesi. Donka and Blue have put together very high quality puppy.
The puppies are PRA pattern A or B, a disease of PRA is excluded.
Final inspection on 8 March 2010
All puppies are free of any defects and have a correct puppies bite, from all males both testes descended.
BEAR-test on 9 March 2010
All puppies are undoubtedly bilateral hearing.
It was last litter of Blue. She is the mother of the exceptional males, Austrian Junior Champion, Austrian Federal Youth Winner 2008, Middle East European Winner, Winner ÖKV Centennial
Aberdeen from Teufelsjoch
.
Friday
- Shirazi lives with a family in Graz
Fini
- Lives with Marion, and Xavier Wetti in Lower Austria on a farm
Floyd
- Silvia lives with her boyfriend and two Norika-horses in Lower Austria
Fiona red chili
- Living with Eva and Harald Icelandhorses-farm near Vienna with her half-sister, Catina and Catulli
Feebee
- Lives with Irina and Richard and a female ACD in Germany
Frederick
- Is also drawn to Eve, and Harald and hopefully soon will start his show career
Freckled Blue Velvet
- Lives with Jutta and Hans-Jürgen also lives in Germany where Etienne, we both hope in the fall to see the show ring
Flying Amy
- Lives with Petra, her partner John and many German Shepherds in Styria and its popular sports career starts soon